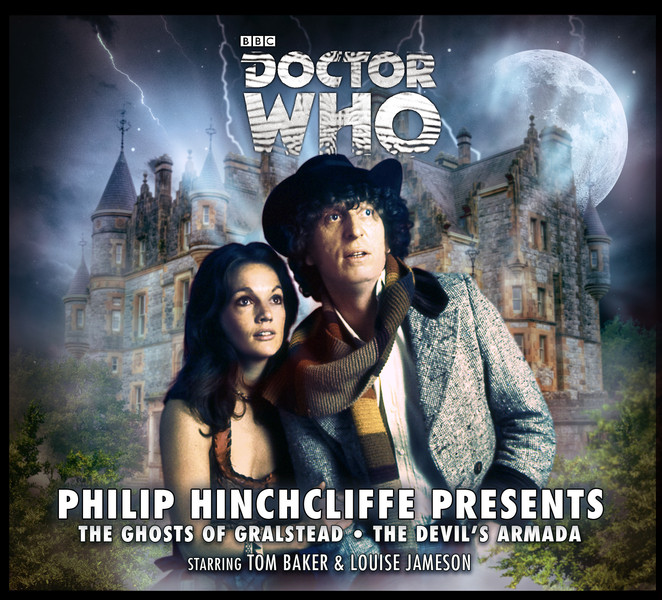 Philip Hinchcliffe Presents Cover Released
Can't help but wonder what the Doctor and his savage companion Leela are staring at on the cover of

Big Finish's

Philip Hinchcliffe Presents, scheduled to be released in September 2014. Apologies guys, it seems I did a slight typo on a previous post claiming that the series was to be released in August instead. Only a month out, but still wrong.
As for the cover, I must say that it only makes me think of one word when looking at it: Hinchcliffe. Yip! The darkly castle, full moon and striking lighting perfectly relapses me into what the
Philip Hinchcliffe Era was like and fills me with hope that these two stories The Ghosts of Gralstead and The Devil's Armada will pay sufficient tribute to one of the scariest eras in Doctor Who.